What is the Tandem Ski? 
The Tandem Ski, also known as the Taxi Ski in some of our resorts, consists of a comfortable seat with skis on the bottom. The seated skier is strapped in the seat safely with shoulder and leg harnesses. The instructor is also connected to the seat by a strap and specially adapted skis, to ensure 100% the safety of the skier.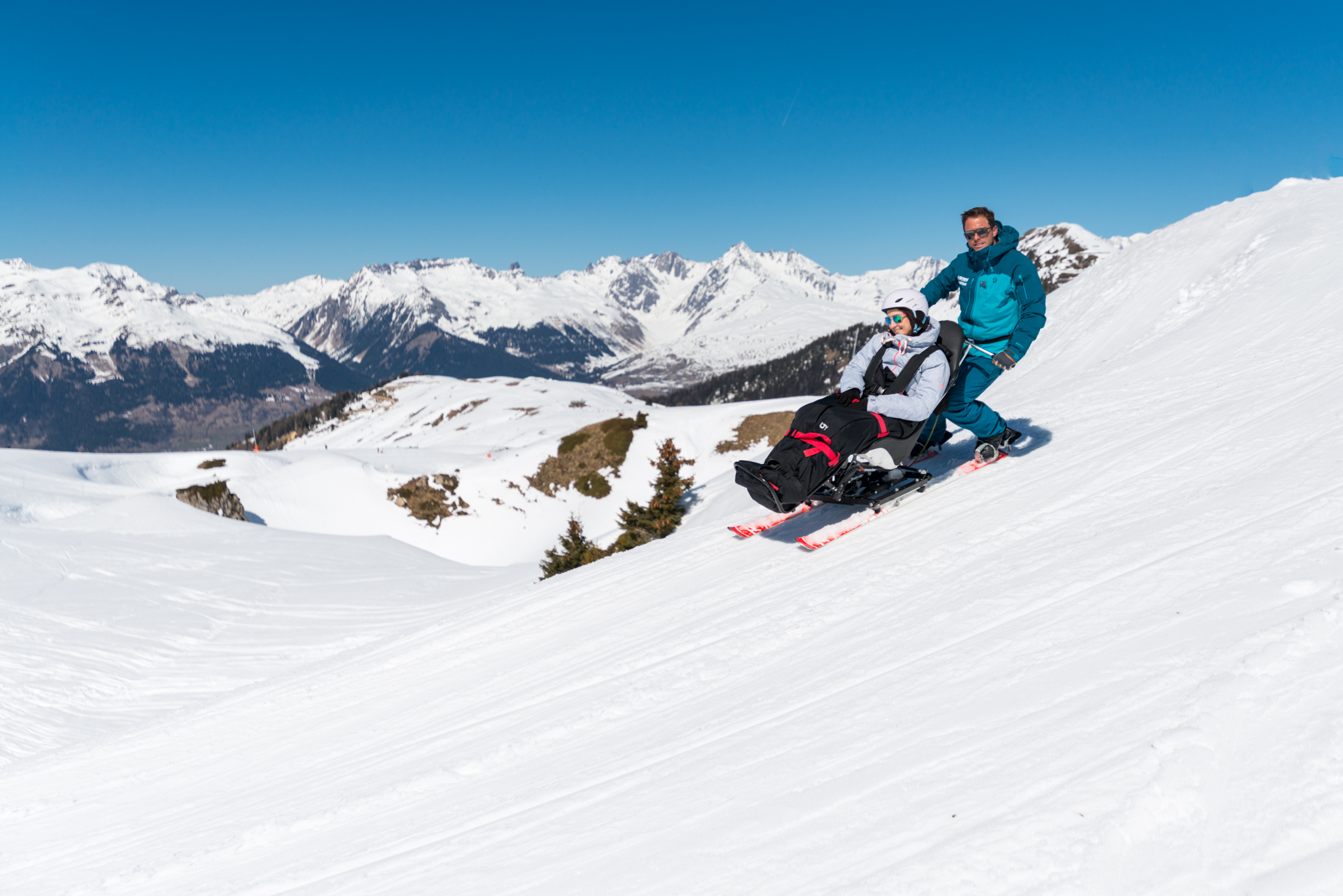 For who?
The Tandem Ski is available to everyone aged 6 or above. This includes people who can ski, those who do not ski or even those who are injured and still wish to ski. It is an ingenious solution connecting you to the slopes via your guide's skis.
Are you on holiday with friends but one cannot ski or has not skied for years? At Starski, we have the solution! You can book a Tandem Ski ride and enjoy the slopes in the comfort of an armchair.
I'm a little worried about skiing, can the Tandem Ski help me?
Yes, 100%. Let yourself be carried away by an experienced and trained instructor. You have your own personal taxi ski guide listening to your wishes. From the beginner nervous skier to the more adventurous adrenaline seeker, the Tandem Ski is a perfect solution for you.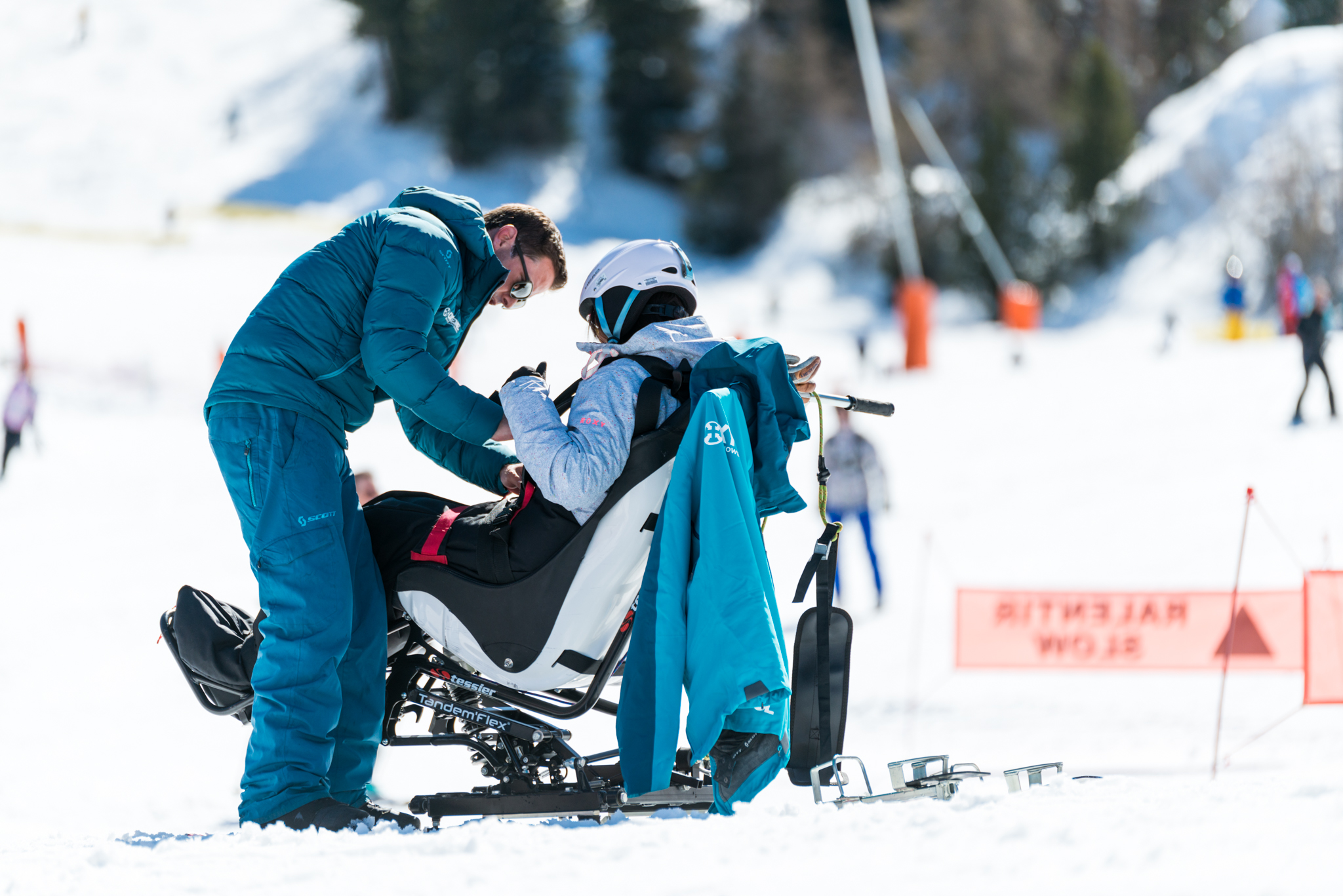 Can I try tandem skiing even though I can ski normally?
Of course you can! Tandem skiing is a wonderful experience available to everyone. You'll be surprised at the sliding sentaition, it is much more intense than you might expect! Starski offers several different types of outings to best suit your wants and needs.
Does the Tandem Ski go on all slopes?
It does, however it mainly depends on the accessibility of the ski lift as some have not been adapted for them (yet!). As for the slopes, even black runs are no stranger to this machine. Moguls and bumps can be lots of fun too! It should be noted that if you are injured or have a specific weaknesses, the instructor will avoid certain routes.
If you are looking for an adrenalin adventure, or something different to classic skiing or snowboarding, then our famous Tandem taxi-ski is an incredible alternative and perfect for rediscovering your favourite slopes from another angle.
How should I dress for my tandem ski session?
You'll be sitting for a little while without moving much, therefore make sure you wrap up warm, as you can feel the cold. We recommend you wear ski clothing with thermals, thick warm socks and boots adapted for the snow and cold temperatures. Don't forget your gloves, hat, scarf or neck warmer too. We can also provide a helmet and a blanket for maximum warmth, safety and comfort.
What is the access like to the ski lifts?
Most of the Grand Bornand ski lifts are accessible for a Tandem Ski. Your instructor knows exactly where they are going and will choose the right lifts to get you to the right place. You even don't have to get out of the Tandem Ski, simply sit still and enjoy the moment while staying cozy and warm in the chair.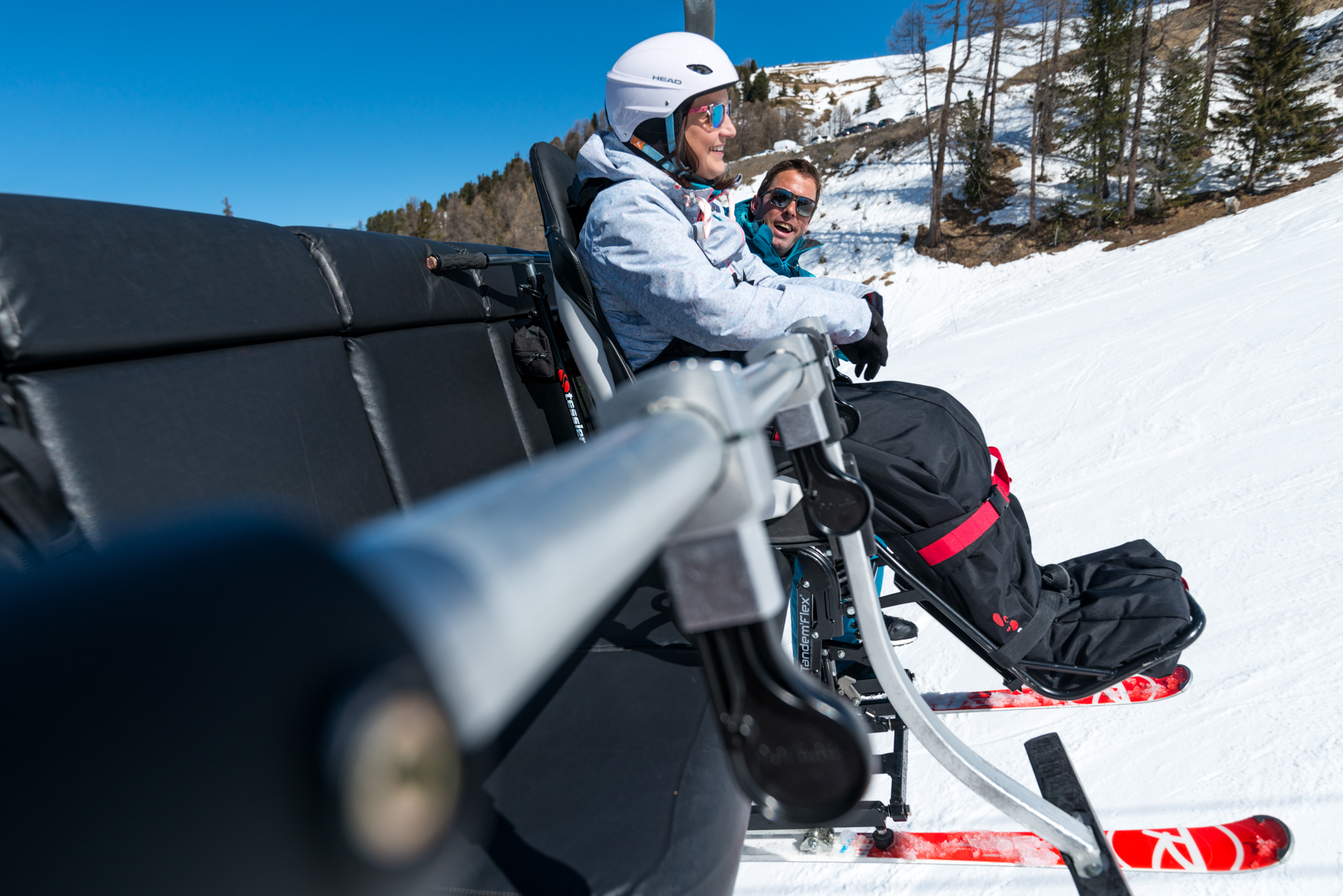 Reduced mobility access in the Grand Bornand
The resort is rather well suited to welcoming people with reduced mobility. Regarding accommodation, there is something for everyone: hotels, holiday private residences, chalets and apartments. Many restaurants also have great wheelchair access.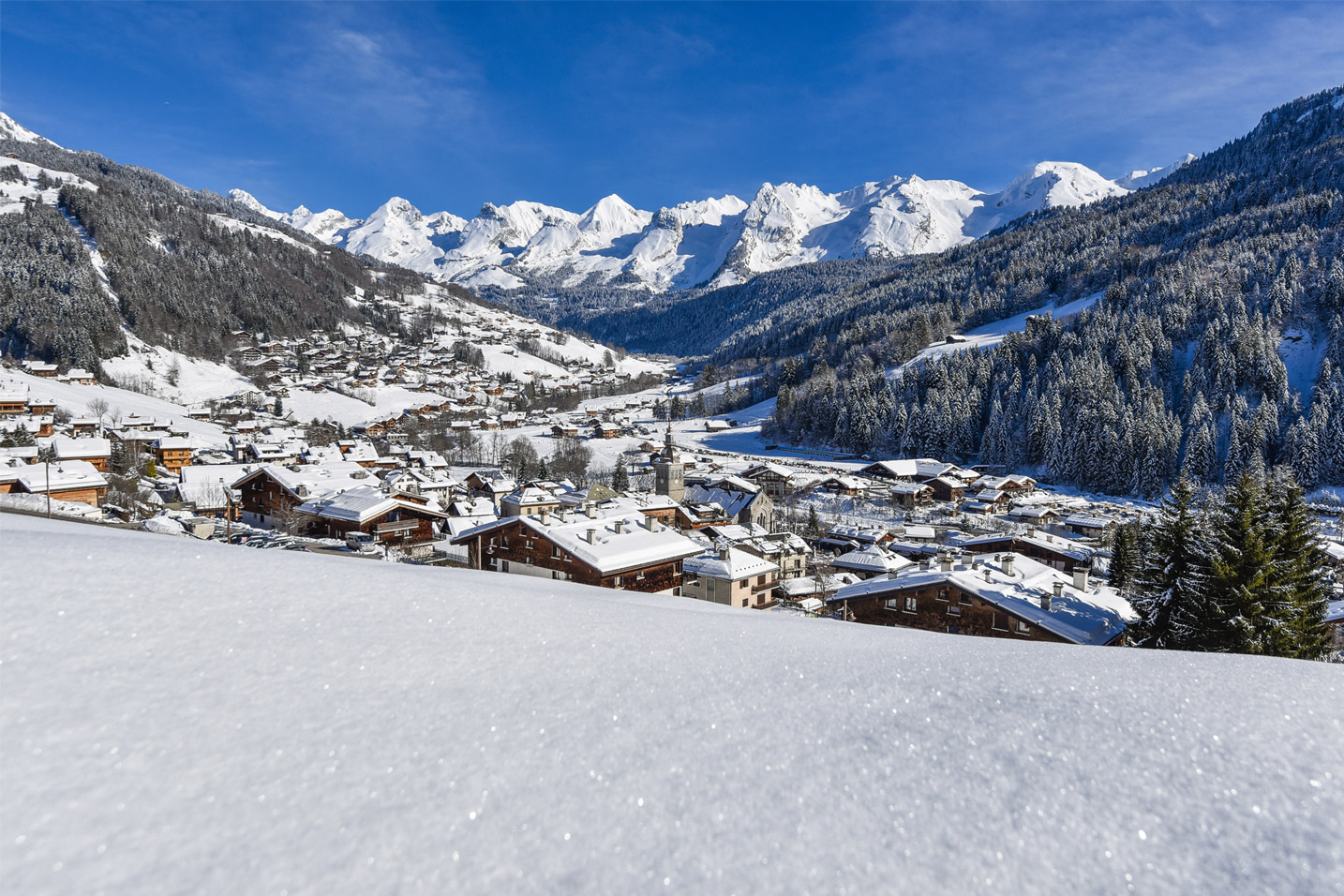 So, are you tempted by a Tandem Ski adventure? Satisfy your curiosity and book a session with us today!