Are you a family from Grand Bornand or the surrounding area? Do you spend your weekends in our beautiful resort-village? Then the following will certainly interest you…
What is the Oxyclub?
The Starski Oxyclub is a fun winter kids club allowing any local from Grand Bornand, the valley, Annecy or the surrounding area, to enjoy our slopes in a multitude of ways. Whatever your little one's ski level, our Oxyclub is ideal for progressing on the slopes in a fun and friendly atmosphere all season long. Groups remain the same every Saturday, which also allows everyone to make friends, stay friends and keep their friendship going for a long time to come!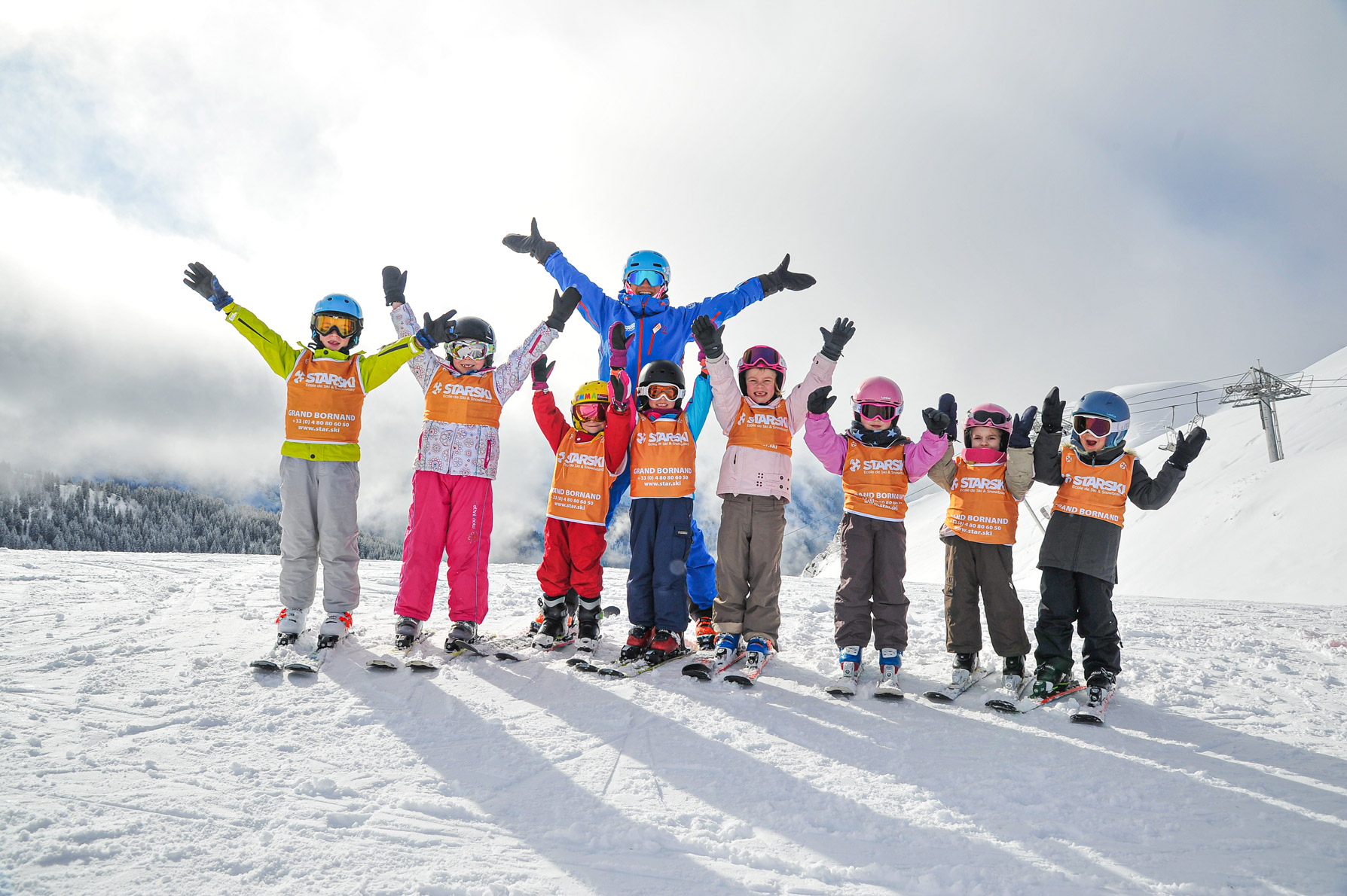 Who is it for?
The Oxyclub is open to all children between the ages of 3 and 18. The Club is available in a variety of disciplines: skiing, snowboarding, freestyle, freeride, slalom and ski touring. Skiing or snowboarding will no longer be a question of if but when. Whatever the age or level, Starski is here to help. 
For the freestyler, they'll be able to enjoy the KGB snowpark in Le Grand Bornand! Future racing champions will have a blast on timed slalom courses. Budding freeriders will learn to use the safety gear correctly, such as a transceiver, shovel and probe. For the older ones, it's a perfect opportunity to help prepare for mountain jobs, such as being a ski instructor, pisteur or mountain rescue. There's a multitude of mountain activities to choose from and enjoy, and in short, we know everyone will love our Oxyclub!
How can I book?
Nothing could be simpler, contact us directly via email or telephone and we'll book your slot. Once you have chosen what you want to do, groups are made according to the age and level of each child. To ensure a close, fun and friendly atmosphere, groups are limited to 5 children in beginner groups, 9 for the more advanced, and freeride lessons are limited to 8 children for safety reasons.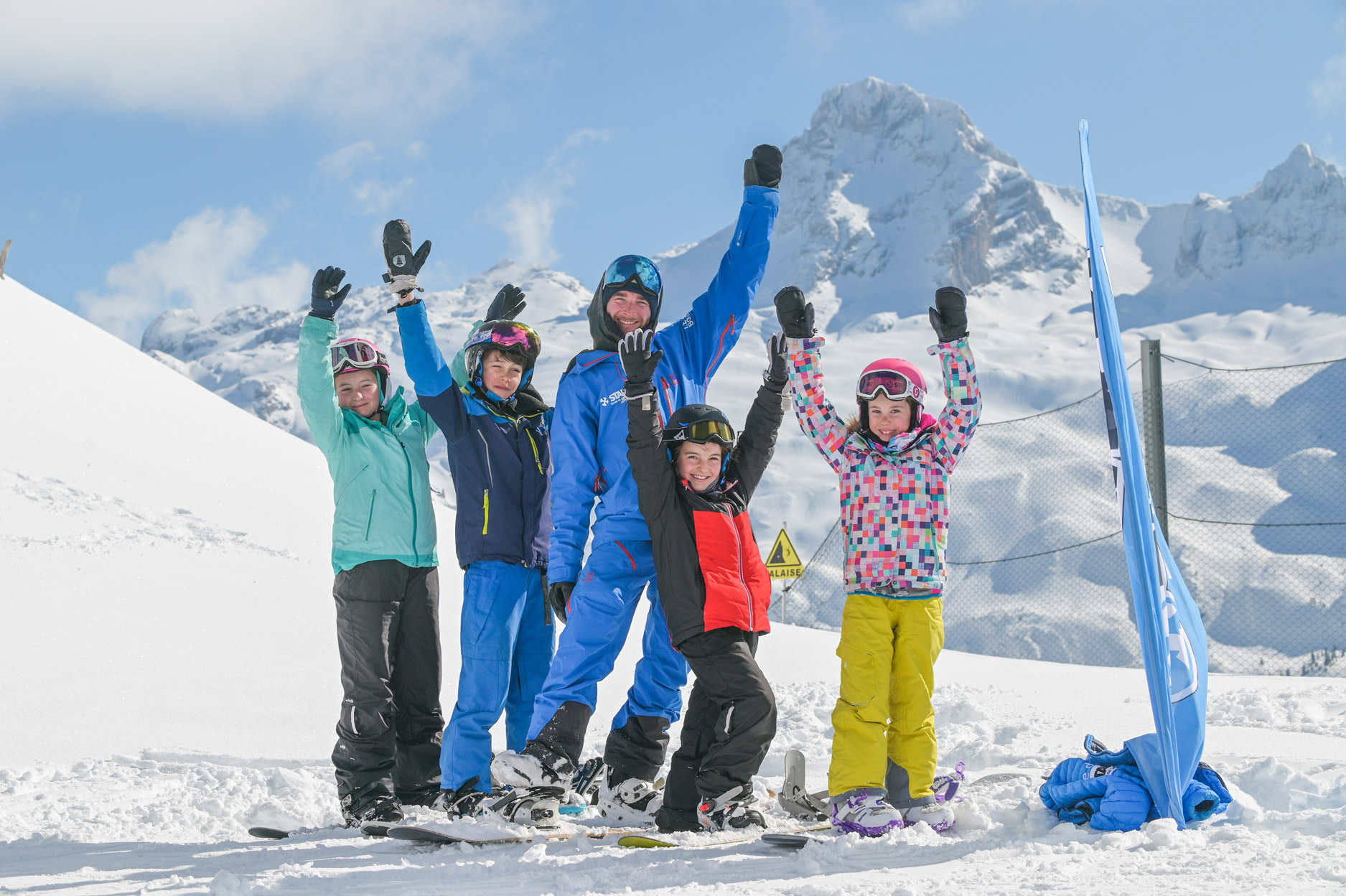 When do the sessions take place?
Classes take place every Saturday between January and April, except during school holidays. However, the good news is, all children enrolled in our Oxyclub can benefit from a discount on a week's ski or snowboard course during school holidays.
A quick glimpse of OxyClub …
So, are you ready to join the Oxyclub? For any information, contact us at any time.
And for those who are not lucky enough to live in Le Grand Bornand?
No worries! From 3 years old, children can still join the Starski weekly group ski or snowboard lessons. Classes are organised around games and activities so children learn while having fun. Groups range between 7 and 9 participants. And what about for adults? Starski also offers group lessons in skiing or snowboarding for you too. You can choose between a 3 or 6 day course to help you learn a new skill or improve your technique. Do you prefer to play it solo? We can help you with that too. Yes, you can take a private lesson with your own personal instructor. Private lessons are a fantastic way to improve quickly. You choose your time and discipline, and your instructor is there to help you reach your goals in no time while giving you the full benefits of the Aravis mountains. Finally, for the more adventurous one looking for an alternative way of seeing the mountain, we also have a number of super fun activities offered by Starski: speed riding, paragliding or taxi-ski.
So there you have it, whether you are staying in Le Grand Bornand for a weekend,  a week or even longer, Starski has something for you.