If you've been seduced by the increasingly popular sport of ski-touring or split-boarding you'll know that there's a lot to gain from getting away from the crowds, skinning up the mountains and earning your turns back down. As well as stunning views, and working up an appetite for your fondue or raclette supper, it's the opportunity to get to know the terrain and get that little bit closer to nature. The Aravis mountains have a huge amount to offer anyone willing to spend the time and energy to climb their peaks. Routes for all levels allow you to experience the most magnificent and inspiring landscapes. We've compiled a selection of our favourite ski-touring routes to whet your appetite for adventure labelled them for beginners, intermediates and experienced ski-tourers.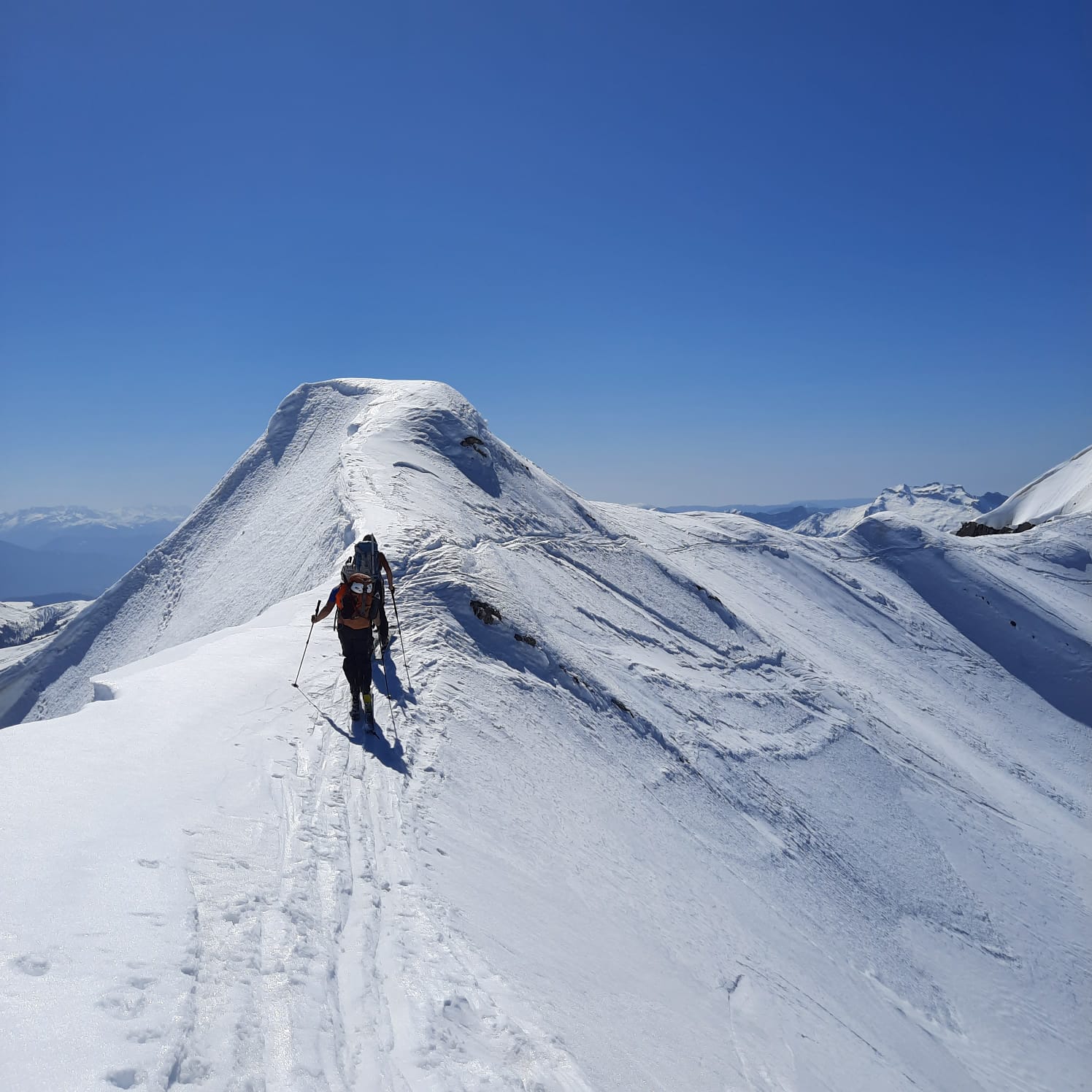 Before you go
Hang on a second ! Before you go, it would be remiss of us not to highlight the fact that ski touring, even on marked routes, involves a certain level of risk. We strongly recommend that you take precautionary measures including checking the avalanche risk and the weather forecast. Do also think to let someone know when and where you are going. Equipment-wise, as a minimum, you should carry a fully charged mobile phone, a transceiver, shovel and probe and don't forget your clothing layers, water and snacks too.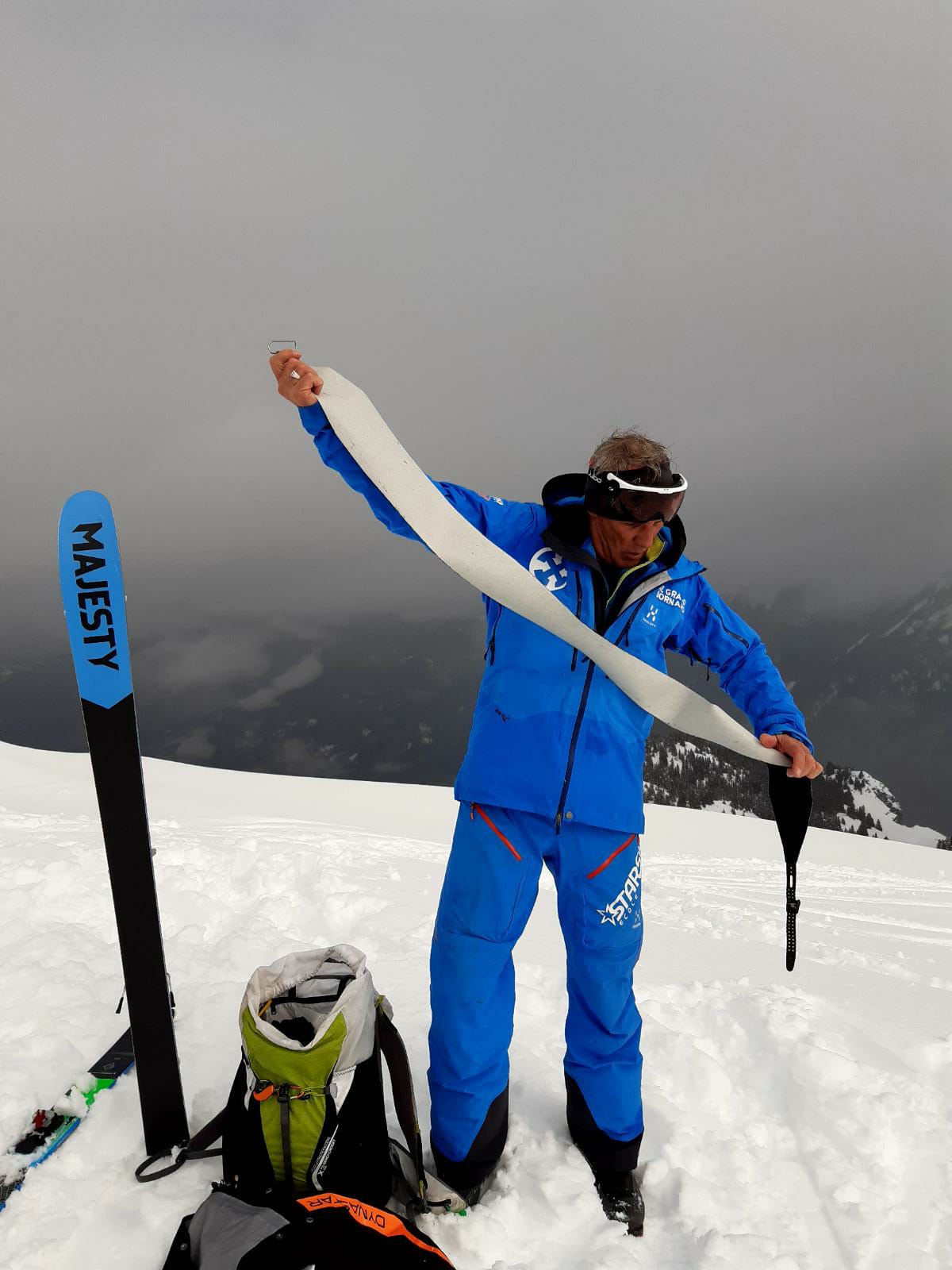 Beginner
Route name: Mulaterie / Almet
Length:5.5km
Climbing: 500m (from 1,300m to 1,800m altitude)
Time: Allow 3 hours
This route is signposted and is a perfect option for anyone who has never ski-toured before. It starts at Chinaillon, at the bottom of the Chatelet chairlift. Passing by the Lac de la Cour you will then climb to the top of the Almet chairlift where you will be rewarded with a stunning view of the Aravis mountain range.
Intermediate
Route name: Col de l'Aiguille Verte
Length: 4km
Climbing: 500m (from 1,400m to 1,900m altitude)
Time: Allow 3 hours
This route offers a bit more challenge as it is fairly steep and takes you off the pisted runs, from Chinaillon (Samence) to the Col de l'Aiguille Verte for magnificent views before an off-piste descent back down.
Experienced
Route name: Roc des Tours
Length: 5km
Climbing: 600m (from 1,400m to 2,000m altitude)
Time: Allow 4 hours
Setting off in the same direction as the previous route, instead of turning right to ascend the smooth slope of the Aiguille Verte, you head left to make your way up to the rocky summit of the Roc des Tours, being mindful of any snow holes caused by the rocks. After enjoying the views, head back down from the top the way you came to join the smooth descent back to resort.